You can use PayPal,
debit or credit card.
5% Transaction Fee
Per Donation
Bring unopened food and personal care item donations to WAFER during business hours:
Monday through Friday 8:00am to 12:30pm
Monday, Tuesday and Thursday 4:00pm to 7:00pm
Items can be brought to the service door in the alley. We will issue you a receipt upon request.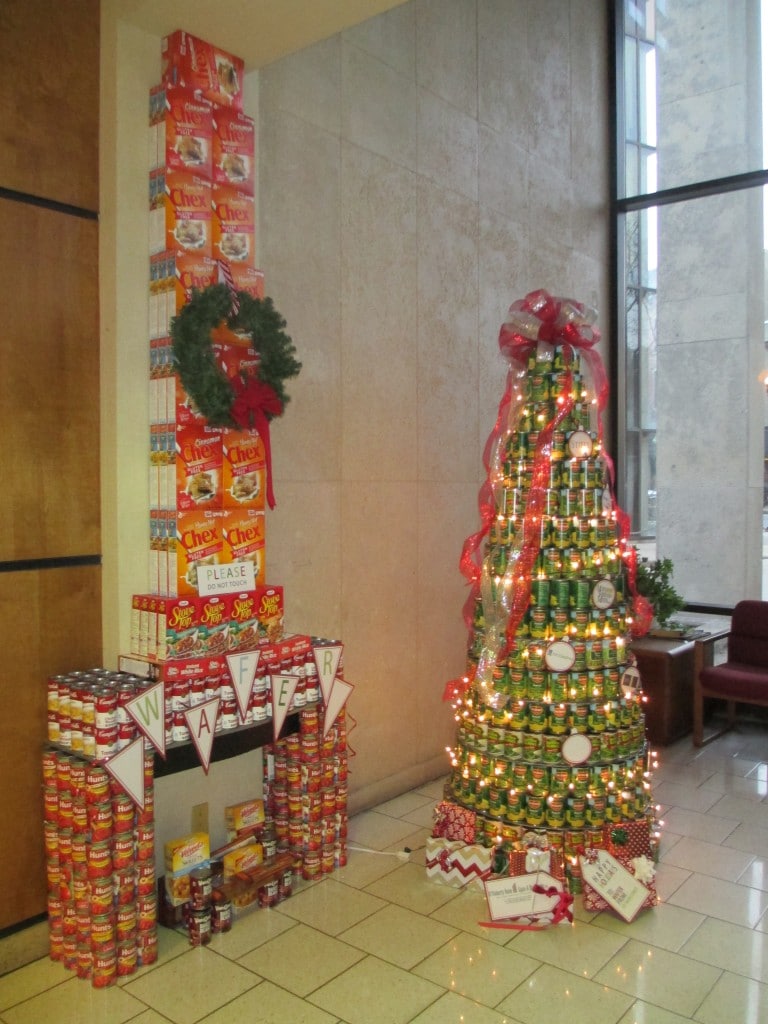 I & S Group created a sculpture made up of 112 Campbell Soup Cans, 144 assorted tomato cans, 486 canned vegetables and 76 boxed goods resulting in a bigger impact to WAFER food pantry and the La Crosse Community.
You can find food package contents and a donation wishlist here. For ordering and delivery convenience we also have an Amazon wishlist.
Themed giving can be a fun way to get groups involved in a food drive.  Some ideas are:
Souper Sundays – soups of all kinds, especially chicken noodle, cream of mushroom, and cream of chicken and crackers!
Breakfast Bonanza – box or bag cereal, granola bars, fruit bars, cereal bars, oatmeal, quick oats, pancake mix and syrup, instant oatmeal.
Pasta Party –  pasta, spaghetti sauce, mac and cheese, packaged noodle side dishes.
Cinco De Mayo – taco shells (hard and soft), taco mixes, taco sauce, salsa, beans, you get the idea.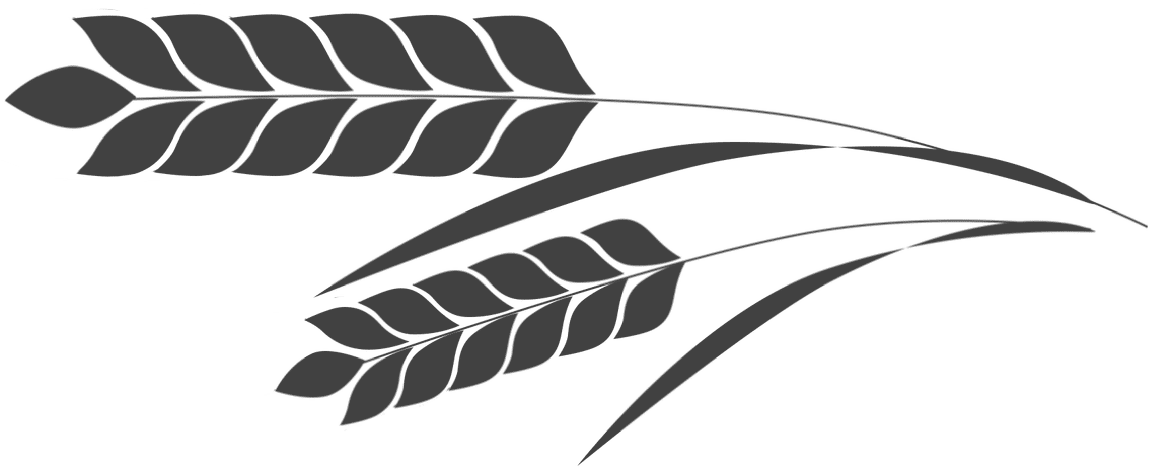 We work with a number of area businesses to receive leftover food that we can make available for our patrons. We can also accept leftover food from special events.  Food is accepted during regular business hours. Your food donation is tax deductible and receipts will be issued upon request.
WAFER can not accept perishable foods. Food must be in sealed packages whenever possible.
Please contact WAFER to make arrangements to donate food from your restaurant, business, or special event.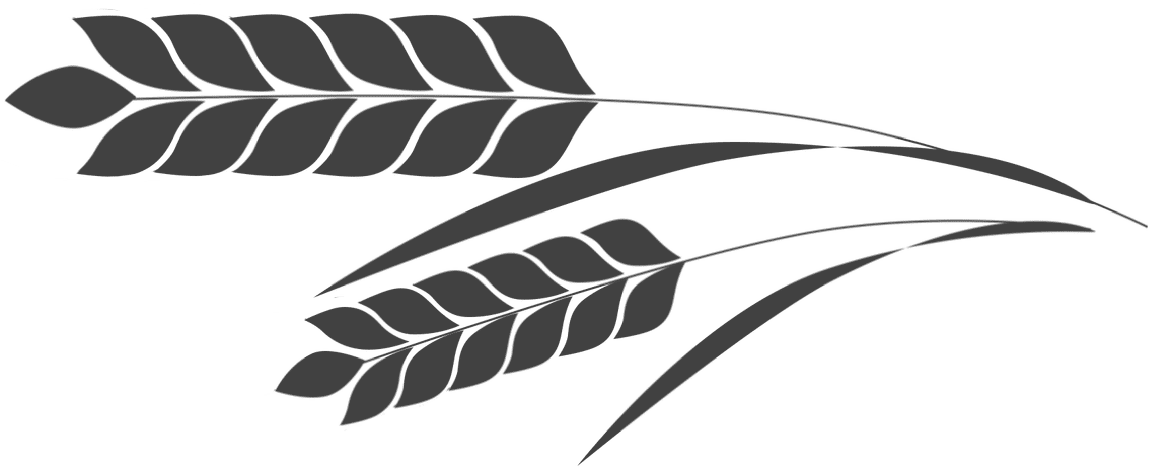 WAFER welcomes donations of fresh produce from home gardens if you have too much after harvest or would just like to share your bounty.   WAFER also encourages local gardeners to plant an extra row of crops to donate for our hungry neighbors in need.  All types of garden produce are appreciated.  Your donation is tax deductible and receipts will be issued upon request.